The all-new DJI Mini 3 Pro and DJI Mini 3 are here. These camera drones arrive as the most advanced ultra-compact drone that DJI has ever made, featuring many of our high-performance capabilities at a weight of under 249 grams. Why did we work so hard to stuff as many features as we could into such a small package? Well, it's just another example of DJI's commitment to drone safety.
Regulators in the United States, Canada, the United Kingdom, continental Europe, Australia, and other regions have agreed that drones weighing less than 250 grams (0.55 pounds) are virtually harmless. In a fall or a collision, a sub-250g drone is just not going to cause the same kind of damage as a heavier drone. Since they consider sub-250g drones to pose the lowest risks, they have made them subject to fewer restrictions and requirements than their heavier counterparts. The rules differ in each country, but in many places, a sub-250g drone may not require registration, and may also be eligible for more complex operations, such as flying over people.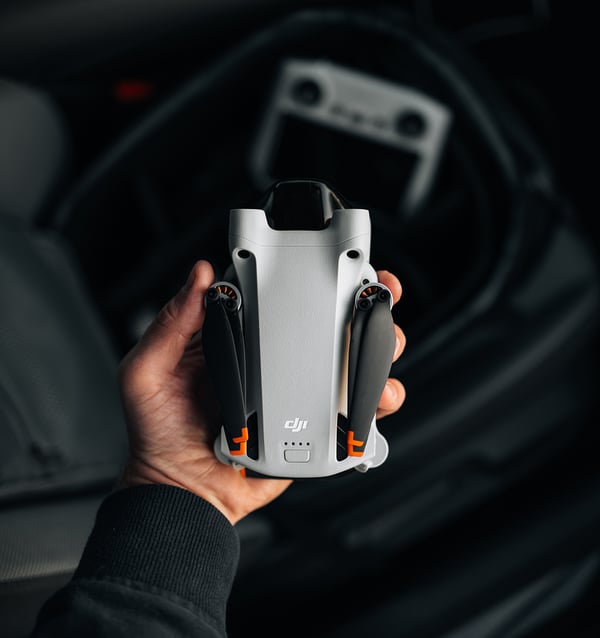 DJI Mini 3 Pro
This sub-250g weight category was created in 2015, when the U.S. Federal Aviation Administration (FAA) asked a committee of aviation and drone experts to quickly determine the minimum weight of a drone that recreational drone pilots should be required to register. With personal safety the main goal, the committee employed complex formulas involving kinetic energy and terminal velocity to recommend a weight category of 250 grams and above, which the FAA then adopted.
While the 250g limit was intended only as a threshold for registration, it was quickly adopted by other countries as the threshold for many drone regulatory expectations. Any weight below this limit was considered so light that it was unlikely to cause safety problems, and thus there was little reason to impose stronger regulations. DJI later took a more comprehensive look at the science behind the calculations and concluded that the 250g limit was very conservative. In a white paper released in 2017, DJI said drones up to 2.2 kilograms should be considered lowest-risk. However, the 250g limit has become the global regulatory standard for drones that pose a negligible safety risk.
With that in mind, DJI is now proud to be able to manufacture a drone lineup that satisfies the needs of both users and most regulatory bodies. DJI Mavic Mini, Mini 2, Mini SE, Mini 3 Pro, and Mini 3 provide advanced functionality within the ultra-lightweight category, making the skies safer for everyone. Every time you fly with the Mini series instead of a heavier drone, you're flying safer than before – simply by using a lighter product.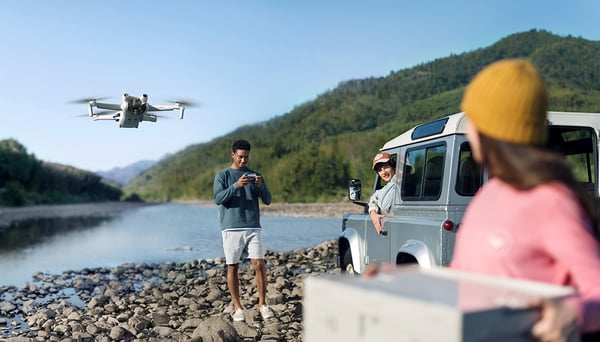 DJI Mini 3
Even as we prioritize safety, we also recognize that compliance with rules, respectful social interactions, resolution of security threats, and pilot accountability all remain important for a drone of any size, particularly one that is as capable as DJI Mini series. This is why these compact drones include our GEO 2.0 geofencing system to help prevent inadvertent flight in locations that would raise serious safety or security concerns. In the United States, if you are already registered with the FAA as a recreational drone operator, your registration is valid for all the drones you own. We encourage you to mark your own drone using that same registration number, although it is not required for recreational operations.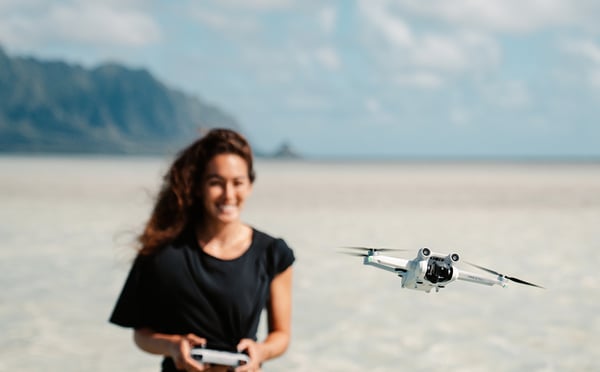 When regulators said drones weighing under 250 grams are the safest, we took that as a challenge. DJI has always made safety our top priority, and we're proud that the DJI Mini lineup of drones opens a new frontier for how a small-yet-powerful drone can do great things in the lowest-risk category. As you enjoy flying, always consult and comply with your applicable local rules, and remember that no matter how small your drone is, when you fly it, you are an ambassador for drones of all sizes. You can learn more about DJI's safety commitment at dji.com/flysafe. Fly safely, and have fun.