Legendary photographer, filmmaker, and environmentalist Yann Arthus-Bertrand made his name by transforming aerial photography into a true art form and later using it to accomplish social goals. He has been a DJI Master and Ambassador since 2017 when he decided to use drones rather than helicopters to shoot the world from above. He has always embraced new technology to capture the images in his mind and became an enthusiastic drone photographer at an age when many of his peers are retiring.
Today, Yann Arthus-Bertrand is a member of the jury for the Skypixel 7th Anniversary Aerial Photo & Video Contest, which runs through February 21, 2022. In an interview with DJI's Senior Communication Manager, Olivier Mondon, Yann Arthus-Bertrand how drone technology has not only revolutionized aerial photography, but also widened the world of photographers who can use drones to showcase the fragility of our natural world and spark the courage to protect it. He also shared his vision, unveiling what could be the follow-up to his best-selling book, "Earth from Above," with a collaborative project involving drone pilots from all over the world.


How did your work in wildlife conservation merge with aerial photography?
I started experimenting with aerial photography when I was a young adult studying lions in Kenya. This was the pivotal moment in my life that brought me closer to nature. It's unimaginable to think of my journey without that experience, which finally got me interested in the current extinction of species as a result of human activity. It made the problem more concrete, and I saw that we must change our way of living on the Earth.
One of my strengths is that I grasp opportunities when they come along. In Kenya, I had the funds to become a hot air balloon pilot, which allowed me to discover the power of aerial photography, which did not exist as an art form at that time. I immediately understood that to explain the interaction of the animals of the Maasai-Mara reserve, the study of the territory seen from the sky was essential. Perched in the balloon, we were able to observe lions in a large area with the help of tele lenses.
Can we say that you are a pioneer of aerial photography?
Aerial photography was not new when I started. The French photographer Gaspard-Félix Tournachon, known by the pseudonym Nadar, took aerial photographs from a balloon back in 1858. We also cannot deny the influence of Swiss photographer Georg Gerster, who took pictures for Swissair's calendars and magazines, including shots from airplanes while flying in Africa.
My most well-known contribution to aerial photography was in offering a global dimension to the art form accessible to everyone, which you can see in my 1992 book, "Earth from Above." It resonated with a wide audience, selling over 4 million copies worldwide.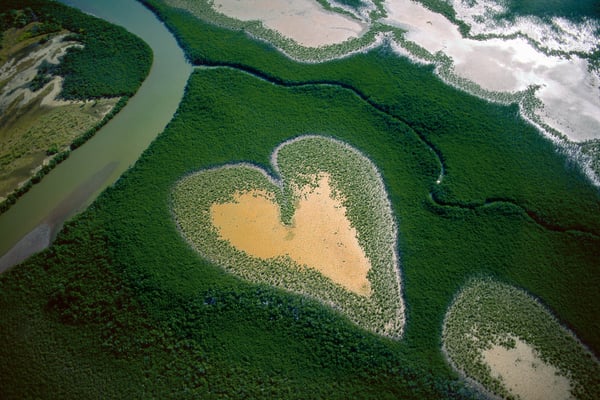 © Yann Arthus-Bertrand
I specialized in photographing landscapes from the sky, but added an original touch by identifying unique graphic elements that made them stand out. Instead of the traditional wide-angle lens, I captured images with a tele lens.
In the days of "Earth from Above," using a helicopter was the only way to take these images. But drone technology has completely changed aerial photography. Everyone can afford drones and carry them around easily as part of their equipment. This technology has made aerial photography accessible, which to me is incredible.
Today, I see my job as showing the beauty of the world, as well as raising awareness of the fragility of life on Earth. I am now known more as an environmental activist rather than a photographer. I share this in my movie and book "Legacy," where I tell my personal vision of the world's environmental challenges. It is important for all of us to feel good in our own place and space. That is also what I tried to convey in my documentary "Human," which shows the values people share, regardless of the part of the world they live in.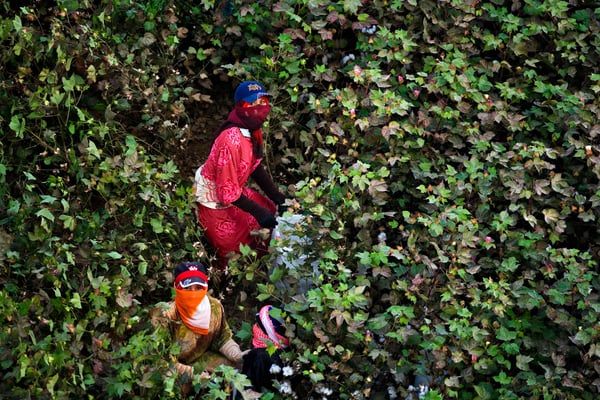 © Yann Arthus-Bertrand
What are your reasons for filming with drones today?
It's fascinating to be able to stay on Earth while remotely controlling cameras in the sky. For me, this is totally new as an experience compared to when I was filming with a helicopter. It is obvious that filming with a drone is much more convenient, economical, safe, and environmentally friendly than filming with a helicopter.
When I see the quality of the aerial photos taken by millions of drone pilots, I am in awe. It's unbelievable. I'm also completely fascinated by the new shots that FPV drones provide, especially to see how these cameras can now fly into trees like a bird. This is totally new and it opens up new perspectives. I am fascinated by the agility of these pilots who manage to make these shots. I also need to get started with DJI FPV.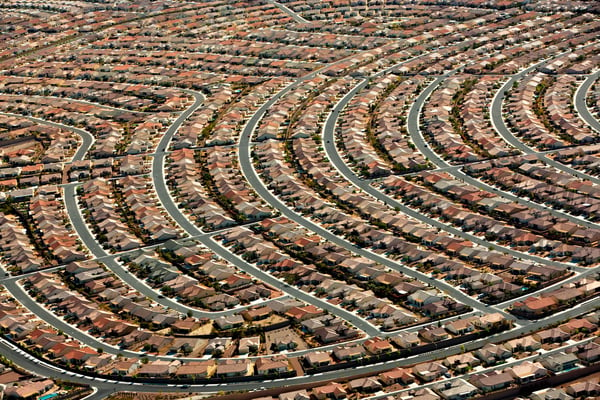 © Yann Arthus-Bertrand
You have been using DJI Mavic 3. Can you tell us what you think?
DJI Mavic 3 is my new benchmark drone and I'm really happy with it for several reasons.
I have the impression that the stability is much better and the 4/3 sensor is much better in low light. Every time DJI releases a new Mavic, everything improves, from battery life, stability, camera, and smart features like obstacle detection. Everything is much more refined and more precise.
For me of course, what changes everything is the zoom. I find that the quality is frankly astonishing because I am addicted to tele lenses. This powerful zoom has changed everything for me and offers me a great level of comfort to compose my work.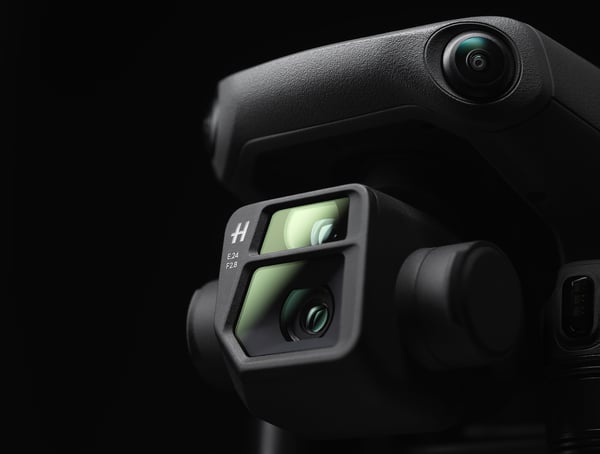 What are your current projects?
We are just finishing a film about biodiversity in France, called "Living," which highlights the beauty of nature. In making this project, we received 400 hours of 4K footage from 120 passionate directors who sent us images of all kinds of animals. We also asked 10 drone pilots to capture aerial footage of the four seasons.
We're also making a movie called, "France, a Love Story," which uses a lot of drone shots. I film everything I cherish in my country: people who share, who love, who invent, who build. It is a film about the land, landscapes, and society. The French live in an amazing country and I think it's important to be aware of that.
Finally, I have a plan to remake "Earth from Above," in both a film and a book format, in a collaborative way by asking drone pilots around the world to contribute their images to this project, which I think would fit perfectly into our current era. All of these images put together would be used to build an important story about our future. This is a project that deeply interests me. It would be a bit like the Earth seen from above by others, which I believe can make a great movie.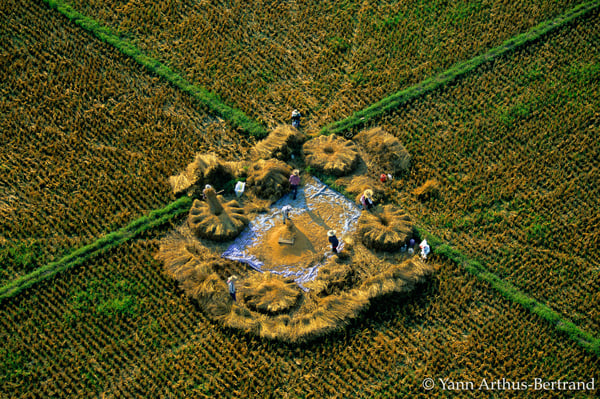 Speaking of collaboration, are you currently working with other drone pilots?
Take the film "Legacy" as an example. Today, I no longer travel to the four corners of the world. We go on the internet, look for remote pilots that we brief, and they bring us the images for the film. It's really convenient and completely satisfying, and it has completely changed the way I work. At the end of the day, I collaborate with dozens of drone pilots to realize a project.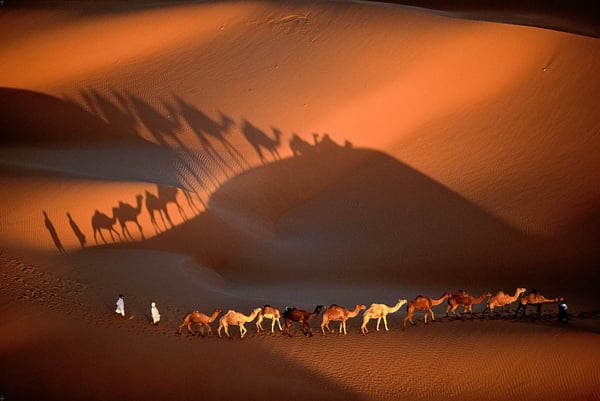 © Yann Arthus-Bertrand
It sounds like drones have become part of your daily life. Would you agree?
Take it this way: I have a beautiful house on the Mediterranean coast in the South of France. It is the only coastal home in this area. When I'm there, I see drones flying over it every day to capture the landscape with a photo of their own. I can understand why, and since I know the pleasure of seeing the Earth from above, I can't complain.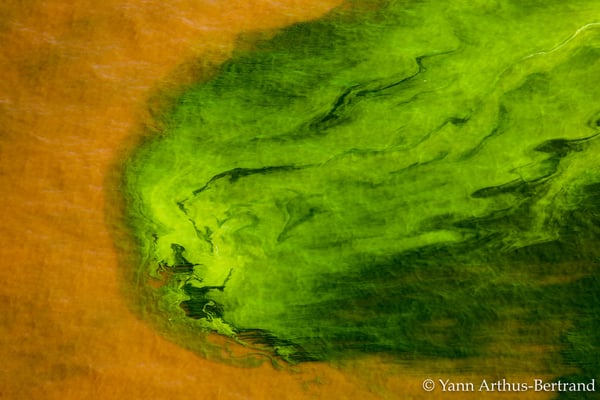 © Yann Arthus-Bertrand