French filmmaker Stéphane Couchoud is a unique master of cinematography, regularly unveiling the seamless fusion of DJI's cutting-edge video technology - including drones and handheld stabilizers - with his boundless imagination. He is known for breaking conventional norms and delivering awe-inspiring films that bear Stéphane's unmistakable signature. With an arsenal of secret special effects techniques, he weaves a tapestry of images that evoke intense emotions and leave viewers spellbound.
In this exclusive interview, witness how Stéphane pushes the boundaries, defying conventions and redefining what is possible in the world of filmmaking. Prepare to be captivated, inspired, and moved as you immerse yourself in his world of awe-inspiring imagery.
You can watch the full interview with English subtitles here:

Please introduce yourself
I have been actively involved in filmmaking for the past fifteen years. With a touch of audacity, I have ventured into professional video production, continuously striving to create content that stands out from the norm.
I consider myself a versatile Swiss Army knife, capable of handling a multitude of roles. I aim to explore diverse avenues and cultivate my distinct style. My repertoire extends beyond traditional filmmaking, encompassing 3D creations and crafting FPV videos with captivating visual effects. In essence, I am a filmmaker driven by the pursuit of artistic expression.
I use platforms like YouTube and Instagram to showcase my work. In the early stages, I established my reputation by creating engaging slow-motion films, successfully capturing the attention of a diverse audience spanning various age groups and backgrounds. However, as trends evolve, I have progressively specialised in the FPV drone niche, as it has gained significant popularity in recent times. This shift allows me to explore and excel in this exciting field, catering to the current demands of the industry.
Bora Bora - Paradex Episode 1 by Stephane Couchoud
You made yourself a name and reputation with FPV videos, can you tell us about your Paradex project?
The Paradex (short for Paradise Exploration) project stands as a testament to my commitment to pushing the boundaries of FPV videography and capturing awe-inspiring visual narratives.
Through the lens of FPV drones, Paradex transports audiences to breathtaking locations across the globe, igniting a sense of wonder and imagination. It shows the limitless possibilities of FPV videography, leaving an indelible impact on those who engage with its mesmerizing imagery. The first episode took us to the mesmerizing beauty of Bora Bora in French Polynesia.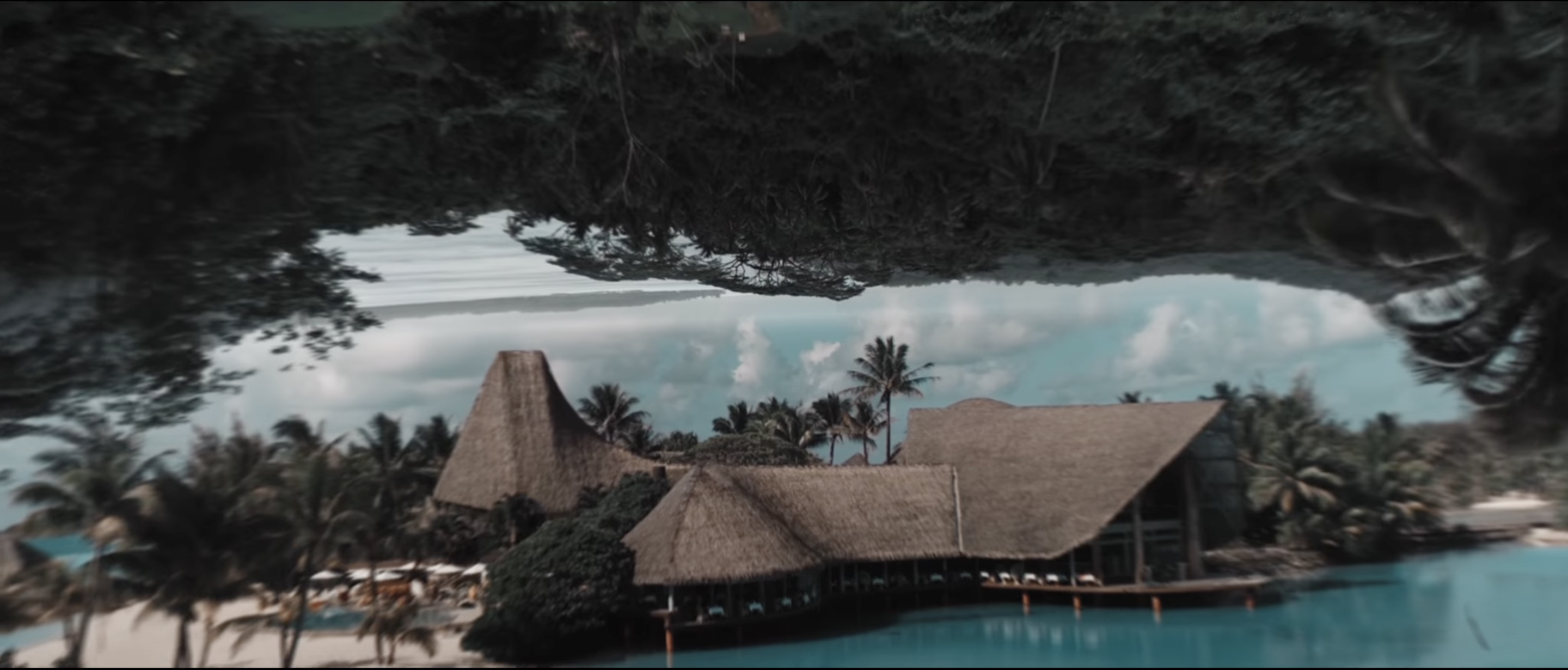 Bora Bora - Paradex Episode 1 by Stephane Couchoud
In Beautiful China, the scenario unfolded organically amidst the grandeur of the Chinese Wall. While most of the video was crafted at the spur of a moment, there were two carefully planned transitions that added a distinct touch. One of them took us on a captivating 1,000-kilometer journey, specifically to capture the essence of Yangshuo County, featuring the intricately designed 20 RMB banknote.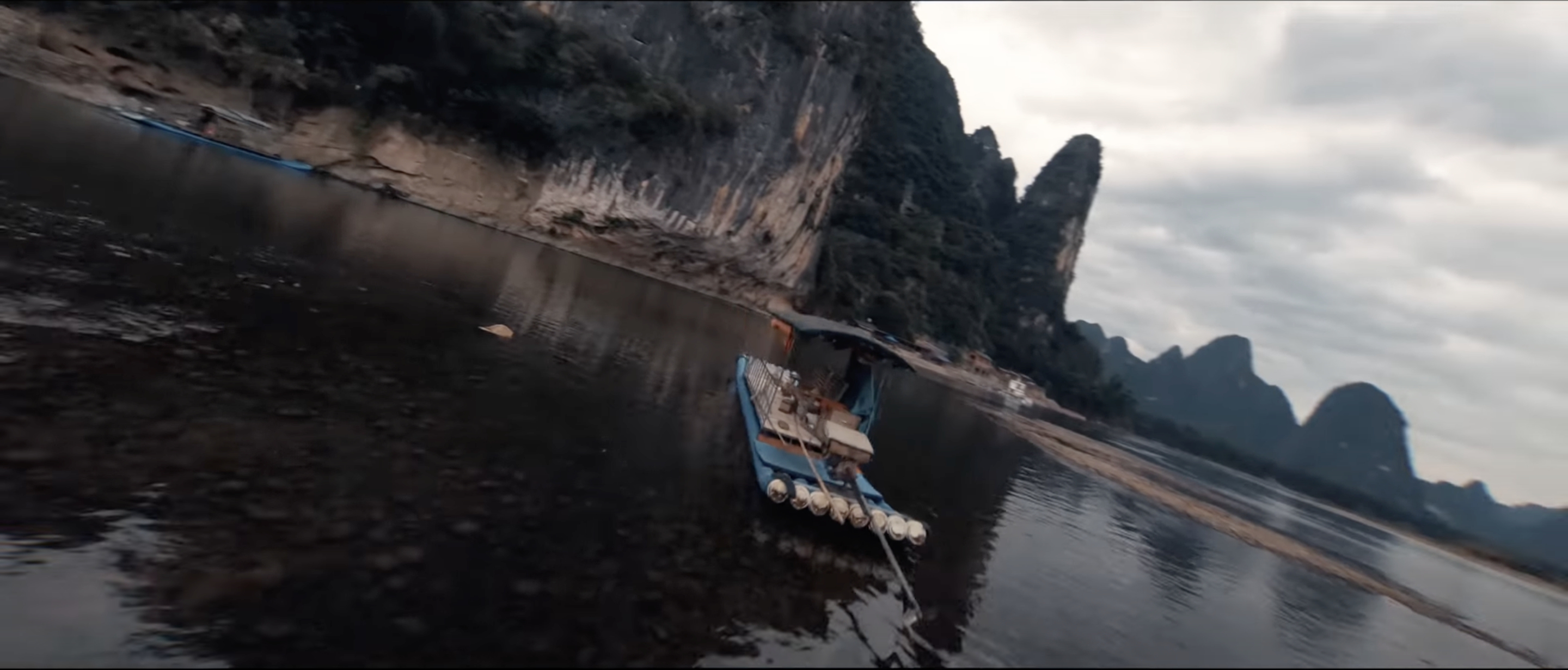 Yangshuo captured by Stephane Couchoud in Paradex 2
Beautiful China - Paradex 2 by Stephane Couchoud
Not only a drone pilot, but a story-maker. Your DJI x Ferrari - Go the Distance video diving back into a parallel world of children's toys is captivating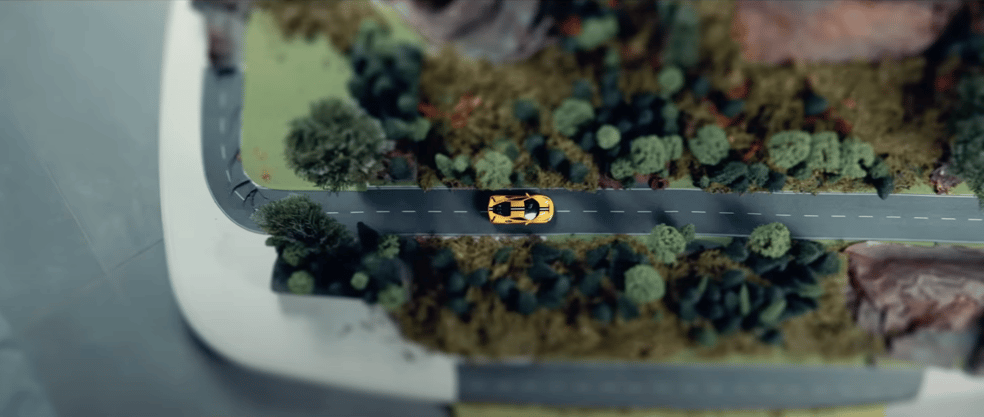 DJI O3 Air Unit - GO THE DISTANCE - FERRARI 488 PISTA
Immersed in the world of FPV drones, we embrace our inner children, finding sheer delight in soaring through the skies with these lightweight carbon wonders. In the video showcasing the DJI Air Unit 3 and the Ferrari Pista 488, I couldn't help but notice the striking resemblance between the curiosity and playfulness of my little cousin and myself. This resonated with my Peter Pan Syndrome.
The inclusion of the Ferrari Pista 488 holds particular significance, as I own an exact miniature replica of the car. I meticulously crafted a model with wood and intricate roadways. The utilization of shift lenses, commonly employed in the field of architecture, allowed me to achieve a "Tilt Shift" effect, adding to the charm of the miniature world I created. Playing with real and faux transitions has an astonishing impact, heightening the overall experience.
To watch the video DJI O3 Air Unit - GO THE DISTANCE - FERRARI 488 PISTA, click: here
Another mind-blowing video you made: The DJI Avata - "Fly Me Now"
Fly Me Now - FPV Cinematic Experience with DJI Avata by Stephane Couchoud
The DJI Avata is truly awe-inspiring, particularly when paired with the DJI Motion Controller. It offers an incredible and instinctive sense of control while looking immersively at the world from a drone's perspective. To enhance this experience further, I experimented with affixing the drone to my head and utilized a green screen background. By faithfully reproducing every movement I made with my hands and the motion controller, the sensation of being in the drone became even more immersive.
This video is truly remarkable, and in the behind-the-scenes footage, I elaborated on how I meticulously recreated the wind effects and the interplay of shadows cast by the sun.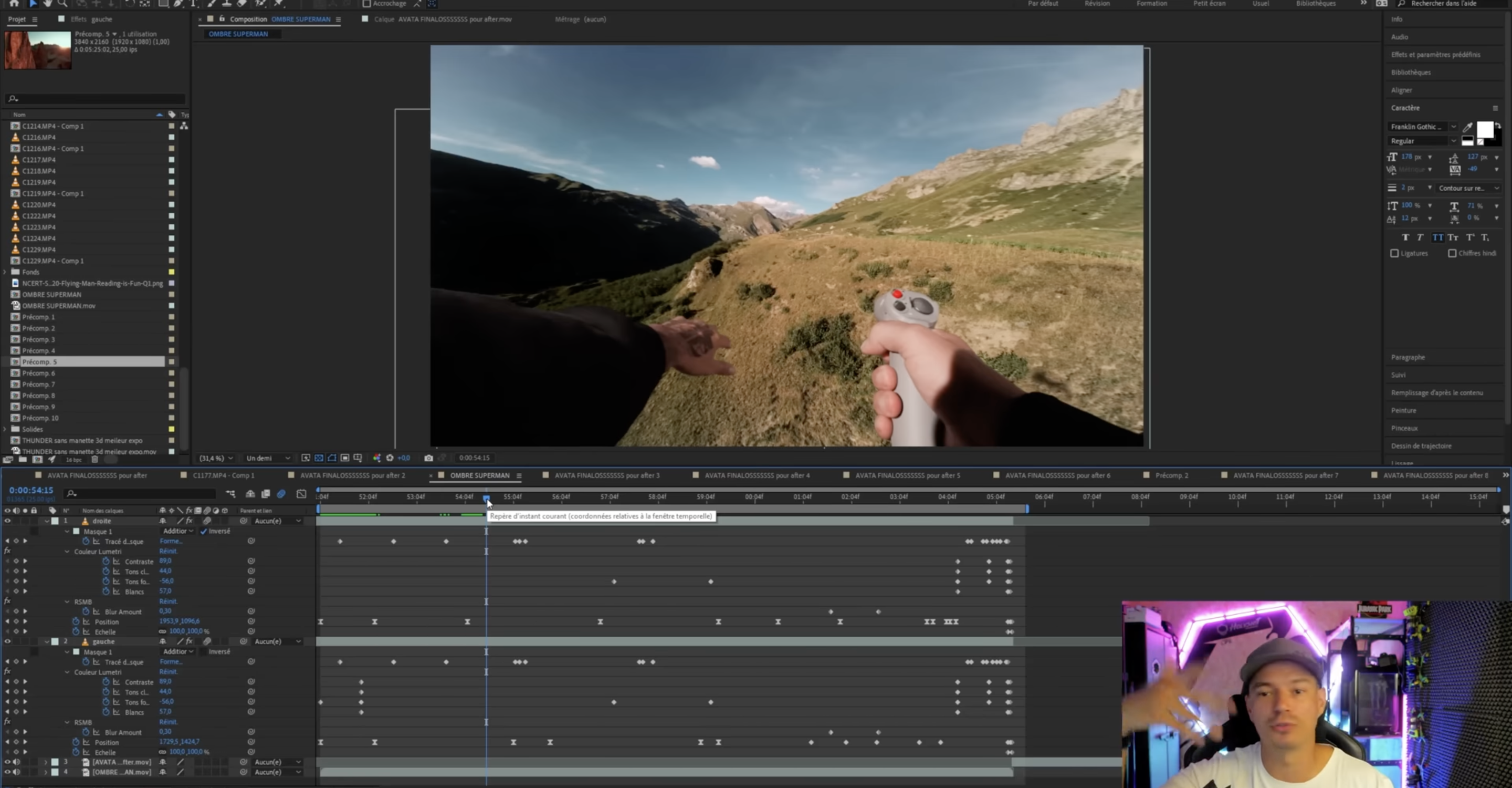 Stephane Couchoud explains how he made the special FX in his Behind the Scene video
In my home studio, I collaborated with my father, who is a skilled carpenter, to construct a specialised turret. Rather than simply relying on a single light source to create moving lines, we devised a method wherein the turret would rotate, simulating the motion of the virtual sun displayed on a screen. With my colleague manning the turret, the passing shadows were perfectly synchronised, adding an exceptional level of realism. It's these seemingly insignificant details that truly elevate the authenticity of the video. Consequently, an extensive amount of preparation goes into shooting this type of footage.
To watch the video DJI AVATA - FLY ME NOW click: here
To watch the Behind the Scene video click: here
Behind the Scene video of DJI Avata - Fly Me Now by Stephane Couchoud
Do you need special skills to be a good FPV pilot?
During my training, I observed an interesting correlation between individuals who excel in playing video game consoles and their ability to navigate in the real world with ease. This phenomenon is known as "3D spatialization on the body", where individuals possess an enhanced understanding of their physical environment and the distances between objects. It's as if they possessed an innate ability to mentally map their surroundings. Their familiarity with navigating in such environments translates well to flying in FPV, as they can effortlessly adapt to the dynamic nature of the flight experience.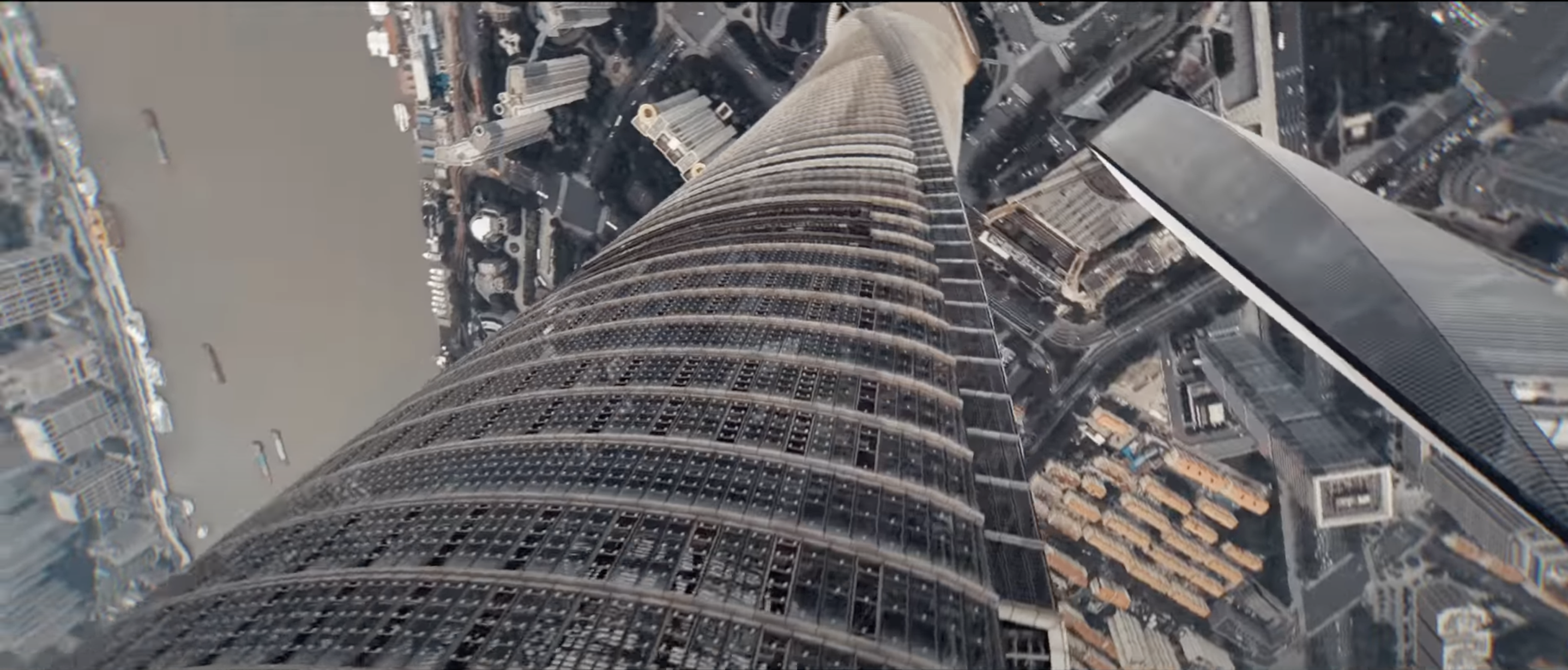 FPV drone pilots must withstand adrenaline-pumping falls from heights of 120 meters at high speeds - photo from the Paradex 2 video by Stephane Couchoud
The DJI Avata may have a playful and childlike appeal, but it offers a level of reliability and security that is unmatched. As FPV enthusiasts, we often build and tinker with our own little drones, which can be powerful but also complex and less dependable. In contrast, the DJI Avata brings a sense of assurance by precisely returning to its takeoff point—a truly remarkable feature.
With DJI, you not only benefit from the reassurance of security but also from insurance coverage and a rigorous manufacturing process. While we used to fly makeshift gadgets, DJI drones represent mature and safe technology. This shift has been a game-changer, significantly contributing to the democratisation of FPV flight. DJI has played a pivotal role in this by introducing groundbreaking products such as DJI Goggles and the DJI Air Unit transmission, which have revolutionised the FPV community.
Thanks to DJI's commitment to quality and innovation, more and more individuals can now experience the excitement and joy of FPV flight in a reliable and accessible manner.
Any advice for those who want to learn about flying FPV?
Join my exclusive "Master Class" training program, FPV Mastershots, where I share my knowledge and expertise in FPV piloting. While I may not claim to be the best FPV pilot, I am confident in my ability to provide valuable insights. This one-day training session is designed to teach you the fundamentals of FPV flying, including stabilization techniques, camera settings, hardware selection, and creating seamless video transitions. During the training, we delve into what works in the current FPV landscape and discuss dos and don'ts.
Additionally, for those seeking a more comprehensive program, I offer an intensive five-day course that leads to obtaining a professional pilot's license. This course includes both practical and theoretical components, ensuring you acquire the necessary skills and expertise to excel in the industry.
What makes an FPV pilot stand out from the crowd today?
Having "an artistic eye" is paramount. It's about seeking that elusive flair, finding the perfect light, and choosing the ideal locations and subjects to capture. As a drone pilot, your role goes beyond simply fulfilling the directives of a filmmaker; it involves taking the lead, making decisions, and embracing responsibility.
In my training sessions, I encourage participants to understand there's much more to drone piloting than technical precision—it's an opportunity to create captivating and evocative visual experiences. Together, we explore the possibilities and unlock the artistic potential that lies within each of us.
What are the projects you are the most proud of today with FPV drones?
During the challenging period of COVID and confinement in France, I embarked on a remarkable project that involved capturing the empty city of Saint Etienne. Flying in urban areas required thorough preparation and obtaining the necessary authorizations. Despite the logistical challenges, it was an incredible experience to have the opportunity to showcase my hometown in such a unique and captivating way.
Saint Etienne filmed in FPV during confinement by Stephane Couchoud
To watch the video Saint Etienne in FPV, click here
Besides DJI drones, you also master the DJI Ronin Stabilisation Systems.
Since their inception, DJI Ronin stabilizers have consistently delivered exceptional quality and performance.
DJI's recently released Ronin 4D and Ronin 4D Flex are truly remarkable innovations. With their four-axis stabilization, auto-tracking capabilities, and lidar technology, they offer unparalleled development and perfect results without requiring much effort. The level of ease and convenience they provide is truly astonishing.
The Ronin 4D Flex, in particular, is a compact module with all the functionalities of the Ronin 4D. I had the opportunity to create a video using it, and the results were mind-blowing. I didn't even need to constantly monitor what I was filming because I knew the Ronin 4D Flex was capturing everything flawlessly and adjusting focus automatically.
To watch Stephane Couchoud discovering the Ronin 4D Flex, click here
Stephane Couchoud discovering Ronin 4D Flex
What does DJI stands for to you?
DJI undeniably stands as the epitome of innovation in the drone industry. Their presence has been a game-changer, and without DJI's contributions to stabilizers, many filmmakers would be left dissatisfied. In my opinion, the engineers at DJI are nothing short of visionaries. They possess the remarkable ability to anticipate industry trends, and their technological advancements are truly groundbreaking.
DJI's commitment to their users is remarkable. They not only provide cutting-edge technology but also actively listen to the needs and expectations of both professionals and enthusiasts. They consistently deliver products that meet and exceed user expectations. Today, DJI has become an essential and almost indispensable force in the world of cinema and video. Their lineup of incredible products, including cameras, drones, and stabilizers, has become an integral part of our workflow, elevating our capabilities to new heights.
DJI's full interview with Stéphane Couchoud was recorded by audiovisual students from Lycée Léonard de Vinci in Monistrol sur Loire and can be seen here.
What message do you want to pass on to the youngest generation of creators?
Embrace your creativity and embrace your true self. In today's world, it's incredibly easy to mimic others and blend in. However, the real magic lies in cultivating your own unique personality and originality and think outside the box. Seek and discover your own style, without concern for the judgments of others. Take charge and pursue your passions without waiting for someone else to pave the way for you.
To watch the full video interview with English subtitles made by the students of the Lycée Léonard de Vinci in Monistrol-sur-Loire, click here
Stéphane Couchoud