ViewPoints was made for DJI to lend its voice in the fast-moving, digital world. With the COVID-19 pandemic impacting all communities, we want to use this platform as a place of support in these difficult times. Now, more than ever is a time for the community. These series of posts will share how members of the DJI community are adapting to life while staying safe.
Ericke Tan is the Digital Marketing Specialist at DJI in its Los Angeles Office. She lives alone in Koreatown and has been practicing social distancing since it became a statewide mandate in March. Ericke shares how she's been spending her time managing work/life balance and making the best of the situation.

Living in a city like Los Angeles – a melting pot of creators, artists, and career-oriented professionals – it's hard not to feel pressured to stay active and juggle multiple projects when looking busy is the city's universal aesthetic.
If I had to categorize myself in LA, I'd go with entrepreneur. I started working when I was 7 years old at my dad's hardware store, where the idea of "work hard, play hard" was the norm. Here at DJI, I get to solve problems creatively and apply technical skills every day. With the COVID-19 battle still raging, I've been able to use my extra time working from home to do what I do best: work.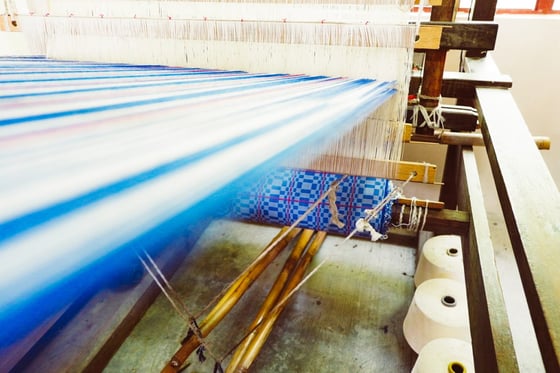 The Start of a Passion Project
On top of my 9-5, I have also started a personal project creating fashion accessories, such as sunglasses and small bags. It's truly a fulfilling experience, as it lets me showcase my love for style as a form of self-expression, as well as build a community. Everyone who helps me behind the scenes is either a first or second-generation immigrant, and creating and growing with them has inspired me to give back to the same community that enriches my life.
As a first-generation immigrant myself, I've been able to put my unique culture in this project as well. One product I've developed employs a weaving technique from my ancestral home, the Philippine region of Ilocos. There, families would create blankets known as ules, woven from a durable fabric that makes it last for generations. Each thread is meticulously placed on ancient handlooms that become intricately woven together, producing unique combinations and patterns. As modern technology progresses, this trade is struggling to survive in the Philippines.
Applying Lessons from DJI
Up next for my project was shooting, and luckily I have the right friends by my side. One of whom is a professional wedding videographer, who also finds time for fun personal projects on the side. When we met up to do our shoot, I was so happy to see her with a Ronin-S. Even though I work mostly on our consumer products, Ronin-S is a product I often see many photographers use and am familiar with the cool dynamic shots you can achieve with the stabilizer. I was so excited about the final outcome.
I was able to apply what I learned from working in the digital department at DJI, where I have the privilege of working with different production teams, from digital campaigns to marketing events. The strong collaborative company culture taught me the importance of research, time management, and setting realistic goals. Without the distraction of my social life, I was able to focus on my project.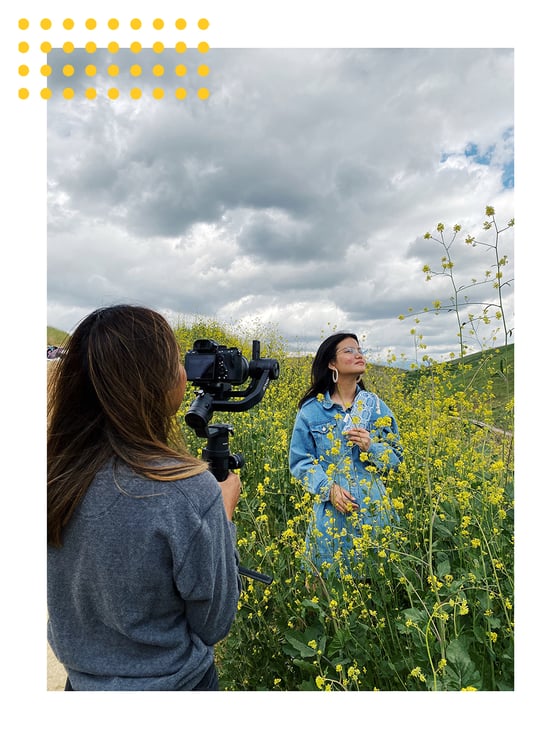 Supporting My Communities
After witnessing how much COVID-19 has affected so many people all over the world, I decided to donate the proceeds of my project. Right now, it's going to help supply necessities to the marginalized communities in the Philippines who lost their source of income, including the school in Ilocos that teaches our historic weaving technique. With my local L.A. community, I've also started reaching out to help my neighbors and local organizations, all of whom are helping Angelinos make it through this hardship together.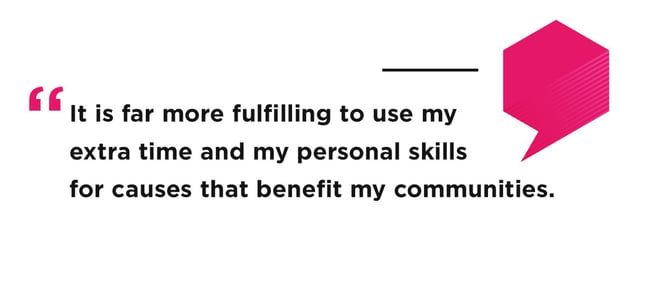 Lessons to Take with Me
This year was an eye-opening experience, making me appreciate having basic comforts, like a roof over my head and running water. I also appreciated my job even more for supporting our well-being during a global crisis. With this realization, I see that I have more than enough and it is far more fulfilling to use my extra time and my personal skills for causes that benefit my communities.