How did DJI become the world's leading consumer drone manufacturer? By starting from the ground up.
DJI hasn't always been the company synonymous with consumer drones. Only after years of making and testing aerial systems, pushing the limits of intelligent flight, and prioritizing an excellent and safe user experience could we create products like the Phantom, Mavic, and Osmo. But behind every great product is a team with tireless pursuit to always improve.
So, what's the team pursuing right now? What is the next DJI drone? Before we can tell you that, Senior Product Manager Paul Pan offers his insights on how the company gets there. After six years at DJI, Paul shares about the evolution of our products, the considerations our team makes in developing them, and the biggest challenges they've had to overcome.

Leading the Evolution of Drones
Just looking from DJI's early products like the Phantom to the foldable Mavic, drones have gotten smaller and smaller. Was this the plan all along?

From Hobbyist Pursuit to Everyday Tool
Years ago, aerial drones consisted of regular cameras mounted on a quadcopter. Later, hobbyists built their own dedicated camera drone from scratch. By making a ready-to-fly aerial camera that anyone can learn to operate safely, Paul and his team have helped to make drones accessible for just about everyone.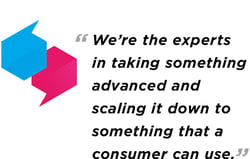 Pushing the Limits, One Drone at a Time
What's considered for the next drone? Simply put: how we can improve upon what we made before. From the brainstorming process, Paul and his colleagues try to think of how they can push the envelope on drone capabilities even further, and whether or not current technology can support it now, or if it's best saved for the future.
Project Killers
Paul and his team are no strangers to challenges. Some can be so essential that they can cancel an entire project. In fact, the Inspire was almost a drone that never was.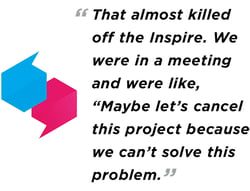 Six years has given Paul plenty of time to see a company in constant evolution. He and his team faced new challenges, developed new concepts, and reached certain failure. But in his experience, evolution is a process, turning the impossible into something real. And after sharing it with the world, the next step is to start again and see what's next.