The coronavirus pandemic has impacted the whole world, and we are all practicing social distancing. We want to use ViewPoints as a place of support. We are calling on the global community to stay home and stay creative with DJI. While we are facing a difficult time, we can turn it into an opportunity. Do something. Learn a new skill. Overcome a challenge. Whatever you choose to do, capture it and share it with the world. Add #StayHomeStayCreative to your social media post to connect with others making moments in the safety of their homes. Every Friday, we will award one contributor with a DJI product to show our appreciation.
Our first winner, Filippo Rivetti, a photographer who specializes in timelapse photography. Born in Italy, Filippo now lives in Australia, where a mandatory lockdown is in place. Instead of just wait in his home, Filippo used these constraints to let his imagination flourish. He shares with us his creative process and encourages that in a challenging situation lies an excellent opportunity.

Q: How did you come up with the idea and process?
A: I love doing stop-motion and I miss playing tennis, so I decided to combine both passions and make a short video pretending to play at home.
The project took about one hour of setup and a brief storyboarding, two hours of shooting, and two hours of editing. The main difficulty was that I had to direct the exact shot that I was appearing in. So I had to shoot the two halves of the tennis court separately and then combine them in post.
Q: Other than the video you created, what else are you doing to stay creative indoors?
A: I'm planning to do many more stop-motion videos, YouTube tutorials, and reviews. I'm also producing more creative videos indoors to promote creativity for various brands while staying at home.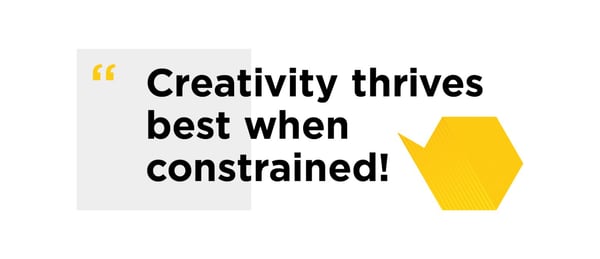 Q: What's the first thing you will do once you're able to go outside again?
A: I have many projects I can't wait to finish! Mostly timelapse videos around national parks and in the city. But of course, I'll start traveling once it's possible!
Q: What would you like to say to those finding it difficult to stay creative during this time?
A: Limiting your options – in this case through having to stay inside – is actually a very good way to motivate creativity: Creativity thrives best when constrained!