DJI developer technologies are allowing organizations to bring their innovative visions to new heights. This drone ecosystem is not just giving companies a reliable aerial platform; it is creating a movement in the skies.
The DJI drone ecosystem was made to meet and exceed the needs of all organizations, no matter how large or small; whether they are new to or experienced in aerial solutions.
One such organization is SlantRange, a company from San Diego, California, specializing in drone-based sensor systems that analyze crop health. Michael Ritter, SlantRange CEO, shares their story with us.

What if the health condition and yield potential of every agricultural hectare around the world were known? How would we manage our farms? How would we manage our food supply and distribution networks?
Studies show that 50% of fertilizers are overapplied and 95% of pesticides miss their targets – in part because growers don't have good information on where to apply them and in what quantity. Fully one-third of the world's food supplies are lost between the farm and the table without ever being consumed – largely through a mismatch of supply and demand and inefficient food distribution networks. Knowing the state of our crops and their forecast condition is a crucial step in reducing losses. This information lets us realize a future where greater food demand can be met with fewer resources.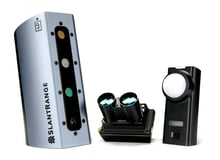 Our mission at SlantRange is to enable that future. We are a California-based company that is "digitizing" the world's crops in ways that have never before been possible.
Through a novel combination of low-altitude spectral imaging, intelligent computer vision analytics, and distributed edge computing, we are delivering critical measures of crop condition and yield potential. The insights from this data are changing generations of farm management practices for improved productivity.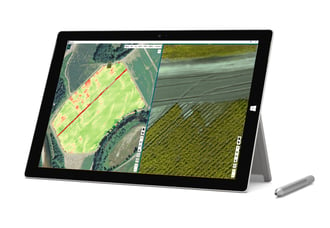 Since crops were first domesticated, human scouts have struggled to keep watchful eyes on developing field conditions. Today, aerial systems are delivering more accurate, more comprehensive, and more specific measures of crop performance in a fraction of the time.
Our solution depends on a specific autonomous aviation technology: drones. Their agile, low-altitude flight capabilities can position our sensors optimally for measurements that aren't feasible from other methods. A drone's low cost, compact size, and autonomy enable a fully integrated aerial crop measurement system to be shipped anywhere in the world. Once airborne, it delivers valuable information in a matter of minutes, with minimal operational costs.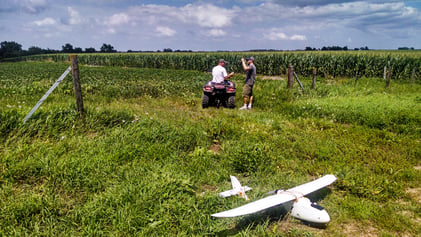 A few years ago, DIY drones were the only option. They were difficult to assemble and use, had poor flight performance characteristics, and were notoriously unreliable – nothing we could build a company upon. We recognized that achieving success at scale would require safety, security, ease-of-use, and reliability such that aircraft operations could become a transparent step to the end goal.
Our first product test with DJI in 2015 was a leap forward in recognizing that goal: a well-engineered flight system with incredible flight stability and ease-of-use at a reasonable price. We shifted to DJI systems as our primary flight platform, and the improvement in customer experience was immediate. In the ensuing years, DIY systems faded from the market as DJI built a product ecosystem that delivers incredible leverage to companies like ours in servicing new industry verticals.
Fast forward to 2019, and we are now a member of DJI's partnership ecosystem: a network of mostly US-based technology companies, each contributing a complementary element to enterprise drone operations across multiple industries and on a global scale, from mission planning to fleet management to sensors to analytics to flight services.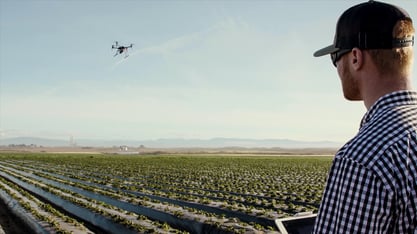 Our systems now include DJI's SKYPORT functionality on the Matrice 200 and 210 series drones, a way for third-party payload suppliers like us to self-customize the DJI platform for new applications through a direct interface to the onboard flight system and ground-based data links. For our agricultural customers, this means improved workflow efficiency as in-flight data can be viewed as it is collected. Our sensing and analytics solution is frequently bundled with DJI technology and other offerings from our ecosystem partners.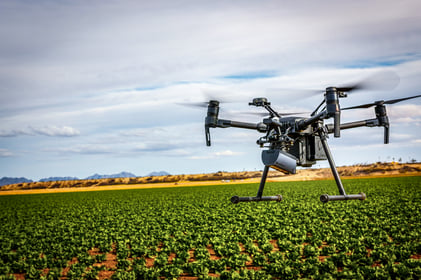 Today our systems are servicing agricultural clients in over 50 countries in a wide range of applications that weren't feasible only a few years ago:
Seed, nutrition, and crop protection suppliers such as Bayer CropScience, Syngenta, BASF, AgReliant, and Beck's Hybrids are statistically characterizing the performance of their products under real-world conditions before releasing them to market, enabling more targeted and higher-performing agricultural products for select field conditions and improved capabilities for crop forecasting;


Specialty crop producers are calculating yield prior to harvest to reduce supply variability and distribution losses;


Major row crop producers are prescribing more precise and timely nutrition and crop protection applications to boost yields and reduce input waste.
The DJI ecosystem provides the most value for the large, distributed enterprises common to agriculture. Disagro, a technologically progressive agricultural services and supply company based in Guatemala, is one such example. The geographic distribution of their operations, the year-round hot and humid climate, and the multiple and diverse crop applications make theirs one of the most challenging environments in the world for agronomy services. Disagro serves its clients with a fleet of M600s outfitted with SlantRange 3P sensors and analytics tools. This platform allows them to measure crop health conditions across eight Central and South American countries, helping their clients boost farm productivity. As they scale up their operations, Disagro is additionally evaluating flight and fleet management offerings from other DJI ecosystem partners to improve their own reliability and efficiency.
A robust intellectual property portfolio enables these capabilities and applications portfolio with six patents in major markets that underlie foundational elements of aerial crop inspection. Solid IP footing with base technology is essential for enterprises seeking to build long-term data and analytics platforms for growth.
We at SlantRange envision a future of more sustainable, transparent, and automated agriculture where aerial systems will one day measure field conditions and surgically apply inputs with more timeliness and precision than ever before. Yield will be known before harvest for improved farm-to-table efficiency. These benefits will be enabled in part by the new technology we're bringing to market together with DJI and our partners within the ecosystem.