ViewPoints was made for DJI to lend its voice in the fast-moving, digital world. With the COVID-19 pandemic impacting all communities, we want to use this platform as a place of support in these difficult times. Now, more than ever, is a time for community. These series of posts will share how members of the DJI community are adapting to life while staying safe.
Ryo Rex is a Video Director at DJI in its Los Angeles Office. As a filmmaker and FPV drone enthusiast, Ryo has found the best source of inspiration in this moment is in the skies.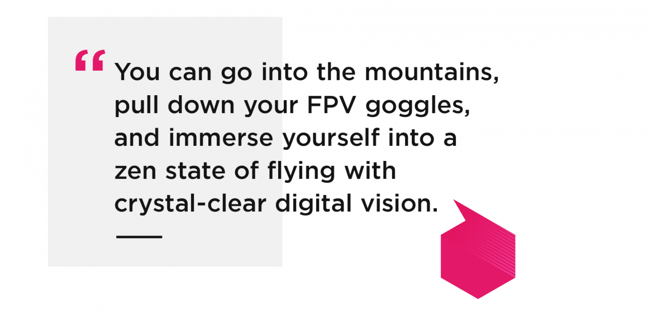 I always live by the motto, "Expect the unexpected," which I learned from Zoro, my drum teacher who toured with my favorite artist, Lenny Kravitz. So you can say I'm always prepared. At least, prepared to be unprepared.
When the COVID-19 outbreak hit in California, my initial reaction was, "I'm pretty sure I got it in December." I had flown to Oahu to see my parents for the holidays, and caught something on the flight back as I always do. However, my mild cold and flu symptoms quickly progressed to an unbearable cough that lasted for four weeks. Though miraculously I did not spread it to any of my friends or family, I wondered if what I had was the Coronavirus. Fast forward to April; there are now over two million people infected worldwide and we are told the quarantine will be extended through mid-May in California.
Getting Used to Quarantine Life
I think I have a knack for spotting trends. The year 1997 was all about DAWs (digital audio workstations), which compelled me to scrape up enough money in 2006 to buy a Red One camera, one of the first digital cinema cameras. A decade later, at the forefront of the drone mania, I put together one of the largest drone races in history: the World Drone Prix Dubai 2016 (which to this day I still think is crazy). And three years ago, I left Shenzhen and moved back to Southern California to prepare for the coming zombie apocalypse. All jokes aside, if I hadn't adopted my sweet dog prior to the quarantine (as many people did) I would have gone a little crazy – even as a self-proclaimed introvert.
Adopting a work-from-home routine has come naturally to me, reminding me of the days I worked as a freelance cameraman and editor. In fact, I may be enjoying quarantine life too much, as having more time in the day has increased my productivity. I'm able to take conference calls remotely, take care of household tasks, and immerse myself in editing when the sun goes down without interruption. Your results may vary.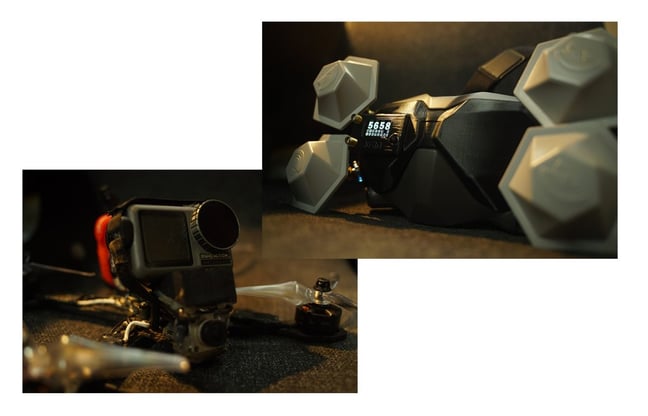 My Social Distancing Hobby
Some filmmakers may think there is nothing to shoot during quarantine. This isn't the case for me because I have my wonderful hobby of flying FPV drones. It's proven to be one of the greatest social distancing camera hobbies you can have during a time like this. The mini quad is your avatar and the world is your playground. I might get hate for saying this, but I am not a fan of video games. I've tried the latest virtual reality gimmicks, and ultimately, it doesn't do it for me because it's not real life. FPV is a real-life video game – the perfect blend of virtual vs reality, nature vs technology. You can go into the mountains, pull down your FPV goggles, and immerse yourself into a zen state of flying with crystal-clear digital vision. FPV is nothing like a typical camera drone. I don't say it often enough, but FPV is life-changing.
Let me tell you a secret: the single reason why I joined DJI in 2014 and have stayed here for all these years, is because I believed that one day, the hardworking engineers at this company would create an amazing piece of technology for my FPV hobby. They definitely delivered with the Digital FPV System, and it's all that I had imagined and more.
While the rest of the FPV community have been declaring that low latency digital was impossible to make under 50 grams, little did they know DJI was hard at work delivering the future to us. The release of Digital FPV gave me a sense of truth to our company slogan: the future of possible. As I see the enormous digital shift in the FPV community, I'm absolutely thrilled for what's to come next.
Anyone can build and fly an FPV quad. You can be young, old, able-bodied, injured, or handicapped. As Leonardo Da Vinci once allegedly said, "Once you have tasted flight, you will forever walk the earth with your eyes turned skyward." If there was ever a time to learn how to build an FPV quad, it's during this quarantine. Just Google "How to build an FPV quad." You can do it.
Modern-Day Filmmaking
Then in today's age, there's the fact that you can share things instantly. Remember the French New Wave? Well, we're in the Digital Wave. Despite your opinion on TikTok or Instagram, it is still a form of filmmaking, and my personal 2020 goal is to put a lot more content out there on my FPV channels.
From FPV Osmo Action footage to Ronin footage, my digital filmmaking dreams have come true. However, it doesn't matter if you're a creator or not – anyone can show their world through their lens. Life is about doing the things you love and sharing memorable moments. So leave your ego at the door and shoot your next TikTok!
As I've gotten older, I wish for more time – and now the world has given it to us. It reminds me of being a young child, filled with enthusiasm to conquer the world. The time that has been gifted to us is an enormous opportunity to learn new skills, grow mentally, emotionally, and of course physically. With the power of the interwebs, I am now a pour-over coffee connoisseur, amateur steak chef, dog groomer, and my own personal trainer. Let's remind ourselves to live every day with no regrets, laugh, and expect the unexpected.
P.s., Don't forget to call Mom.