DJI Mini 2 is the successor of DJI's original Mavic Mini with comprehensive improvements on image quality, flight performance, and user experience. Improved transmission technology allows for longer and more reliable connection.
With optimized intelligent, pre-programmed modes to help you capture eye-catching footage and a streamlined process of sharing content on social channels, users of all levels can have a fun and safe flying experience with DJI Mini 2.
We sat down with the product manager to discuss the process behind the upgrades reflected in DJI Mini 2.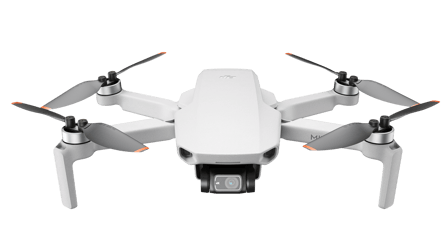 The first Mavic Mini was released almost a year ago, last October. How did the market respond to Mavic Mini?
Due to its lighter, portable size and easy-to-use, regulation-friendly design, Mavic Mini lowered the threshold for new pilots to try flying drones for the first time. Last year's "Getting Started" concept was very well received, and a lot of people fell in love with Mavic Mini. Mavic Mini's small and portable size left a strong impression on users, resulting in a successful launch. We were able to successfully create a new category of drones under 249 g, which is now associated with convenience.
Users provided feedback on Mavic Mini and pointed out areas where it could improve. We are very fortunate that users provided feedback, which enabled us to successfully create and launch DJI Mini 2.
Why did you choose to create and release DJI Mini 2?
After the first Mini launched, we quickly brainstormed ways to add more functions of our flagship Mavic drone into the next generation of Mini. However, during a meeting in March, a colleague recounted a personal experience that made us rethink the purpose of creating Mini 2.
When visiting his hometown during Chinese New Year, this colleague accidentally left his Mavic Air with his family. His grandfather came across the drone and after carefully reading the directions, was able to fly the drone. He took shots of the village, which he shared with my colleague. Initially, my colleague thought his grandfather was just curious and wanted to learn something new.
However, upon a closer look at the images, he discovered that his grandfather had taken photos of an elementary school he used to teach at. Only then did he realize that his grandfather had taken the time to spend a few days flying the drone just to take a look at his old workplace. Because of COVID-19, many small towns and villages were cut off from the outside world and confined to certain areas with limited travel. His grandfather had used Mavic Air to revisit his old stomping grounds.
After my colleague talked about this experience, he raised a question: Do drones really need to be packed with a ton of functions, or can we focus on fulfilling a users' basic flight needs?
This reminded us that while we should pay attention to feedback from our most active users, we also need to listen to the majority - those who aren't so actively involved. This majority has the potential to be the real target users of the Mini Series.
While the pandemic created innumerable challenges, it also provide opportunity, as it let us rethink the core needs of users who'd be using the Mini, such as the need for a longer max flight distance, simpler exporting and easier sharing. After eight months of rethinking and development, we felt that DJI Mini 2 was ready to be shared with the world.
What was R&D's understanding of a drone with a more "concise" flying experience?
First, we wanted to make it portable, allowing users to take it anywhere. We had to make sure it does not take up much space or weigh a lot, and isn't difficult to transport. Second, we wanted to make sure taking off was easy and worry-free. Third, we wanted to remove the burden of flying so that users could focus on enjoying an immersive experience. Four, we noticed that users wanted to share their flight experience with family, friends, or on social media. We wanted to streamline the process of sharing as well. Lastly, we wanted to make the drone affordable. We wanted to lower the barrier to flight by lowering the price enough to make purchasing a drone less burdensome.
Simply put, DJI Mini 2 goes back to the basics. By integrating convenient portability, stable performance, worry-free flying, and affordable prices, users can focus on enjoying the flight.
What features did the R&D project team include in DJI Mini 2 to achieve that "concise" flying experience?
To achieve what we have mentioned, we upgraded the hardware and improved functions and features, all while managing to keep DJI Mini 2 under 249 g just like Mavic Mini. The original intent of the Mini Series would not change; Mini 2 was still extremely compact and regulation-friendly. We also added our proprietary OcuSync 2.0 transmission technology, 4x zoom, 29-38kph wind resistance, and 31 minutes of max flight time to ensure top-quality performance.
Additionally, DJI Mini 2 is suitable for users of all levels. For beginners, functions like QuickShots, HDR, and QuickTransfer that allows for high speed downloading at 20 MB/s allows users to fly with peace of mind, while features like the 4K camera and upgraded motors meet the needs of more experienced pilots.
DJI Mini 2 reduces the burden of flying a drone, while maintaining essential features and functions, allowing users to solely focus on enjoying their flying experience.
DJI Mini 2 has addressed some of the pain points of Mavic Mini. What improvements have you made?
When people see Mavic Mini for the first time, they worry that a strong gust of wind will blow it away due to its size. Although Mavic Mini managed to provide level 4 wind resistance with the counterweight and motor system we had, we believed we could do better.
One major technical breakthrough is the power system. Although DJI Mini 2 does not look very different from the previous generation, its structure, motors, propellers, and software have all been redesigned based on our experience with Mavic Mini. We spent the entire month on the Western Sichuan Plateau doing high-altitude flight and wind resistance tests. We also flew in environments under 20°C to collect data and optimize the system, so as to achieve this ultra-light drone with level 5 wind resistance (29-38kph winds).
We've given this small, ultra-light drone incredible flying power. It can fly against strong winds on the beach or for long distances across a plateau, allowing users to enjoy aerial photography with peace of mind.

What does DJI hope Mini 2 will bring users?
We hope that everyone can experience the fun of flying a drone and explore a new perspective of the world. Whether it's capturing an aerial perspective or the joy of sharing photos, we hope that DJI Mini 2 becomes a way to enjoy the outdoors with family and friends. We hope that through drones, users can discover a new perspective of their daily life and more thoroughly explore our world.