The new classification makes flying both Mavic 3 aircrafts as easy as it can get. And we'll get you there in 5 easy steps.
At first: Congratulations! As officially defined by European Drone Regulations, your Mavic 3 or Mavic 3 Cine has been granted the C1 EU-type examination certificate and qualifies for the A1 Open Category. This means: no costly A2 remote piloting exam is needed anymore!

The next good news: we'll help you all the way, from application to label to the final certificate. Now, all you need is the DJI Fly app and your drone. Ready? Here we fly:

Overview: The 5 Steps for C1 Label Application and Certification
Step 1 – Vital Updates
First check, if your DJI Fly App is up-to-date (version 1.9.0 or above). Then connect your Mavic 3 or Mavic 3 Cine and update it to the latest firmware version (01.00.0900 or above).

Step 2 – One Tap
As soon as the firmware is up to date, a pop-up will lead you directly to the C1 label application – just tap "Apply"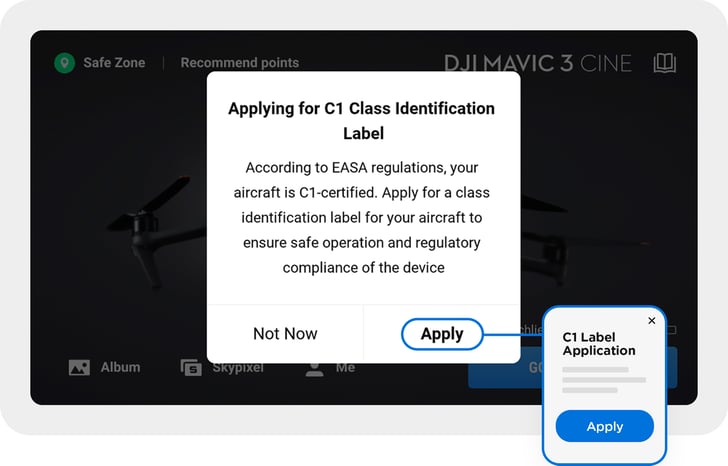 "Not now" = you can continue the 2 min-process later in the Customer Support area of the App, under "C1 Class Identification Label"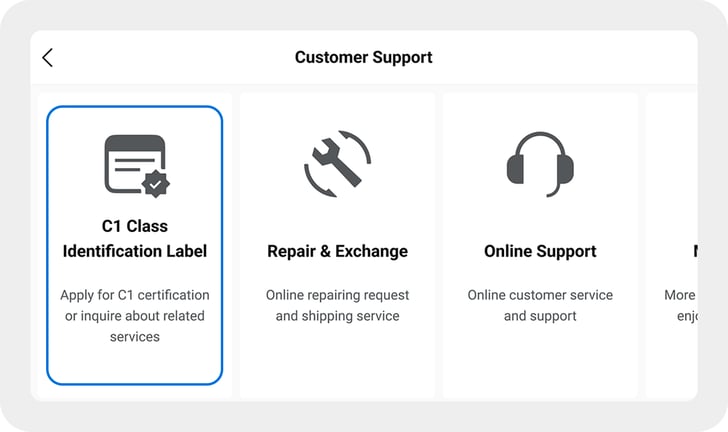 Step 3 – Easy Order
Just fill in the short application form and send it. Your C1 label will arrive by letter within a short time. (Please note: the labels will be sent without shipping number. Delivery time depends on local factors.)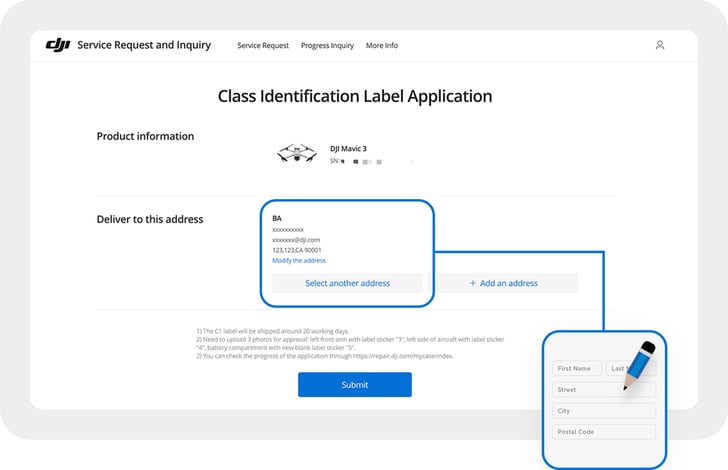 Step 4 – Quick Proof
Attach the C1 label following the included instructions. Upload a photo of your drone with the label on it to the Fly App > Profile > Service and Support > C1 Class Identification Label
Step 5 – Final Download
Your final document will appear in the Fly App within 3 working days. Download it. Keep it with you when flying. That's it!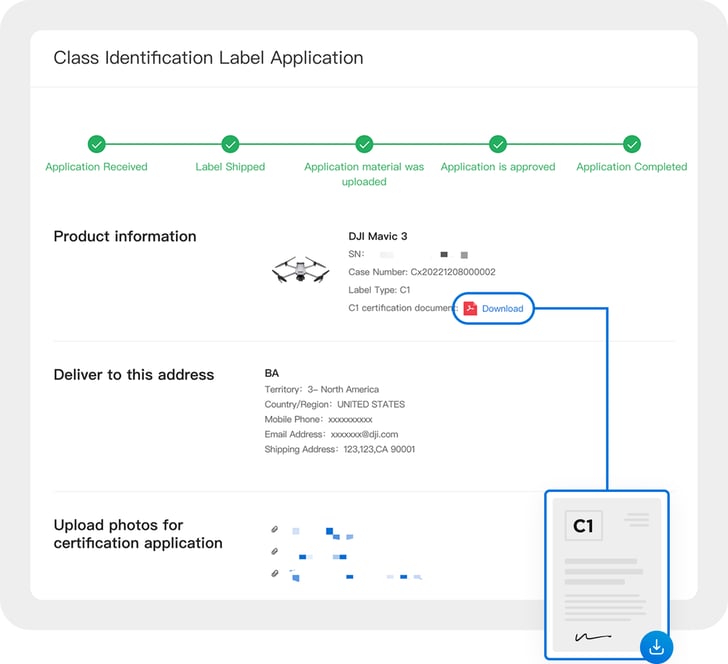 Feel free to contact our DJI After-Sales Support team if you have any further questions about the process.

For more information about the C1 certificate for the Mavic 3 series, you might want to read this article: DJI-granted-worlds-first-C1-certificate-for-Mavic-3-series